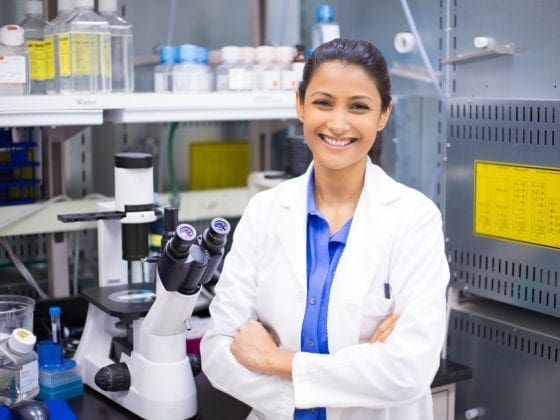 Education beyond high school is as important as ever.
Washington's economy depends on people who complete a credential after high school, such as a degree, apprenticeship, or certificate. Post-high school education helps individuals gain the knowledge and skills they need to pursue careers over a lifetime, succeed economically – even in uncertain economic times – and create strong communities.
Even before the pandemic, post-high school education enrollment and credential attainment rates had flattened. During the pandemic, the rates declined dramatically. For the Class of 2019, just 43% of students are projected to earn a credential by age 26. Black, Hispanic and Latino/a, and Native American students are projected to earn credentials at even lower rates.
Our goal remains the same: 70% of our students earn a degree, apprenticeship, certificate or other credential after high school.
In response to the postsecondary education enrollment crisis exacerbated by COVID-19 pandemic, the College Promise Coalition urges the legislature to build on the progress we have made and continue recovering. We support a variety of strategies to meet students' needs to enroll in and complete a post-high school credential:
Expand access to career connected learning and dual credit courses for students to earn college credit while in high school, cost free.
Grow capacity in high-demand degree and certificate programs.
Support students with advising/counseling, food and housing, and tutoring.
Increase financial aid form completion
Read our full 2023 agenda HERE.
Learn more about the Path to 70% and watch student stories HERE.
Black Lives Matter. The College Promise Coalition stands in support of anti-racist movements and movements to end police brutality.
Here are a few examples of what our members are saying and doing: