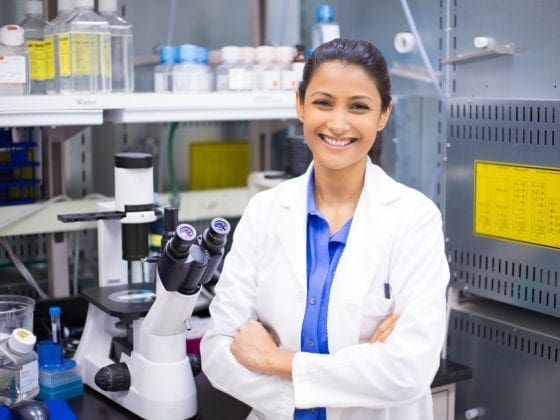 Education and training after high school are key to giving Washington students the opportunities they need to be successful. Studies show that a credential after high school – such as a degree, apprenticeship, or certificate in a specific field such as medicine, technology or manufacturing – is one of the strongest indicators of lifetime earnings. Expanding opportunities for education and training beyond high school and promoting credential completion helps ensure that students can succeed regardless of their family circumstances.
How will we reach our goal that 70 percent of Washington students earn a credential after high school?
The College Promise Coalition focuses on strategies that increase enrollment in programs after high school and provide supports to help students complete these programs. These strategies must focus on closing racial, income, and gender opportunity gaps. College Promise Coalition supports:
Expanded pathways
Expand student access and reduce financial barriers to dual credit/enrollment programs (Running Start, AP, IB, College in the High School).
Expand access to high-demand certificate and degree programs to meet workforce needs.
Build multiple pathways to Career Connected Learning opportunities.
Adult re-engagement.  Support programs that give adults more opportunity to access the education and training needed to get better jobs or increase their pay.
Increased completion & equitable opportunity
Address affordability (State Need Grant, College Bound, Promise programs, Opportunity Scholarship, Opportunity Grants, State Work Study, Passport to College). But more than tuition, we must look at other costs and barriers to enrollment and completion.
Expand supports to help students enroll and complete (more counselors and navigators, Guided Pathways, student support services, expansion of career connected learning).
In order to make sure our students can complete their program of study and earn their credential or degree, we must ensure that our state universities and community and technical colleges can offer competitive salaries to attract high-quality faculty and staff which are critical to student support success.
Accountability
Our state's data systems must do better to track outcomes for students across the education and training systems.